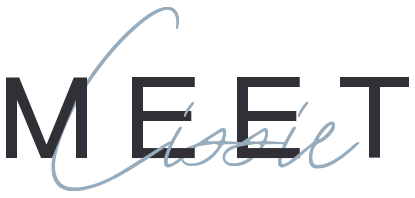 My name is Cissie – not my given name, but the name my brothers called me when I was a child and it stuck. I am a wife, mother, daughter, sister, and friend. I'm so glad that you have found me in this little piece of the Internet. Writing a bio and sharing about myself is not something that comes naturally, but I believe we each have a story orchestrated by God (Jeremiah 1:5). I want to share with you some things that you can expect from me on this journey.
I want to be a voice to those without – advocating for women, children, the weak, and the hurting. I also want to bring awareness to their conditions and reach them to provide education of basic skills, necessities and inspiration for furthering their knowledge to grow and better themselves.
I want to show those struggling to survive physically, mentally, and spiritually, that they have a God-given purpose and let them know that their strength, joy, and dignity is found in Jesus Christ.
I'm constantly doing my best to live out the Gospel daily in an ever-compromising world. My hope is that you will find the same Spirit-filled Truth that I have found in my relationship with Jesus Christ and my work though the ministries of Samaritan's Purse and the Billy Graham Evangelistic Association.
Let's be bold together… in our households, communities and friendships. I hope that you will also discover that if you're obedient with your life, the Lord will honor you.
Thank you for being here. My prayer is that you are encouraged in hope, convicted in truth and empowered with the boldness of Gospel of Jesus Christ.