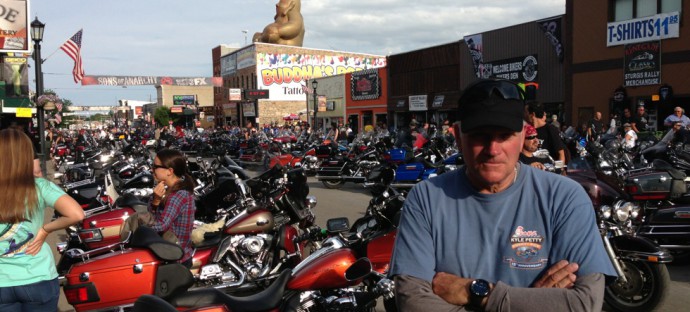 Dad + Motorcycles + Sturgis
I have always been amazed at the different outlets my dad has to share the love of Christ. There is nothing better when you see people combine their personal passions with the opportunity to talk about Jesus.
Many of you already know the passion my dad has for motorcycles since  he was a little boy. And this past week, my dad and some of his best friends were in Sturgis, South Dakota, for the 73rd Annual Sturgis Motorcycle Rally.
Sturgis is one the largest motorcycle rallies in the world. However, I believe my dad is is getting a little older, because he said it was a little too loud for him.
I just loved these pictures and thought my dad looks super cool. So, had to share them with you.