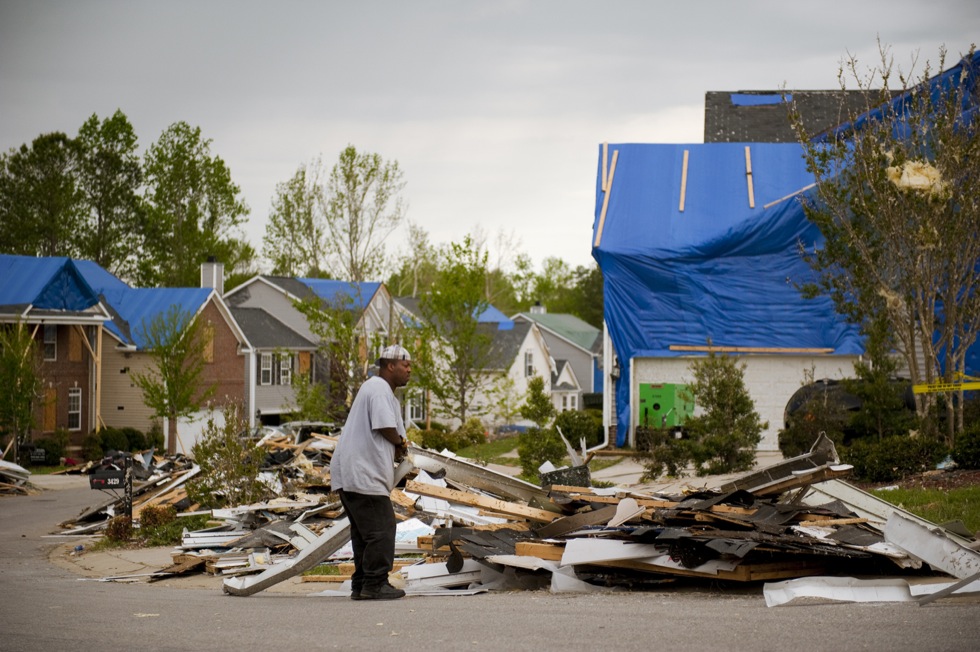 The Glory of Tomorrow
On April 16, twelve tornadoes swept through North Carolina, and Samaritan's Purse has once again been blessed with the turn out of volunteers.  Volunteers are the driving force for this ministry year round.  I am always humbly broken when I see men and women joyfully sacrificing their time to help their neighbors in the name of Jesus Christ.
This week I read in, Streams in the Desert, "the glory of tomorrow is rooted in the drudgery of today." What good can come out of all these tornados violently destroying our homes, our crops, and our towns? But even after these tragic storms we can praise the Lord. There have been a total of sixteen salvations throughout our different job sites in North Carolina. How sweet is God's victory?
I consider everything a loss compared to the surpassing greatness of knowing Christ Jesus my Lord. Philippians 3:8
In the same way, let your light shine before others, so that they may see your good works and give glory to your Father who is in heaven.
Matthew 5:16
Samaritan's Purse and the Billy Graham Evangelistic Association will also be responding to the devastating storms that hit yesterday in the Birmingham and Tuscaloosa, Alabama.