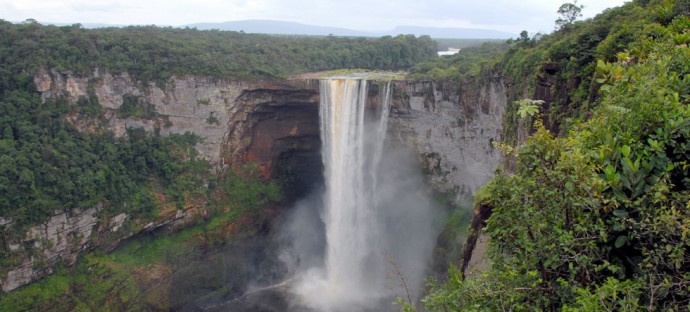 A New Adventure
I am excited to announce that at the end of the week I am going on another trip! I know it probably seems like I am always on a trip, and trust me, I feel like my suitcase never gets unpacked, just modified a little; but I am really looking forward to this adventure.
I have traveled all around the world visiting different projects of Samaritan's Purse and I never get tired of visiting new places. But because I have made these trips my entire life, I've grown accustomed to most regions of the world. I know the smells to expect, I know the visuals to expect, I know the foods to expect, I know the customs to expect… but this time, I expect nothing.
I am going to a place that most people have never heard of—Guyana. Where is that? I have to be honest; I had to look at a map. Most people's first guess is Africa, but Guyana is nestled in the northern coast of South America.
Guyana does not appear to be unusual for a third-world country, but the Guyanese stories remain untold and its people's voices remain unheard.
I'll be visiting one of the newest projects of Samaritan's Purse and the Billy Graham Evangelistic Association, The Greatest Journey, which is a follow-up discipleship program of Operation Christmas Child. The Greatest Journey is a program teaching and equipping kids to become faithful followers of Jesus Christ.
I'm planning to keep you updated with pictures next week (assuming Guyana's internet connection cooperates), so stay tuned to join me on this adventure!