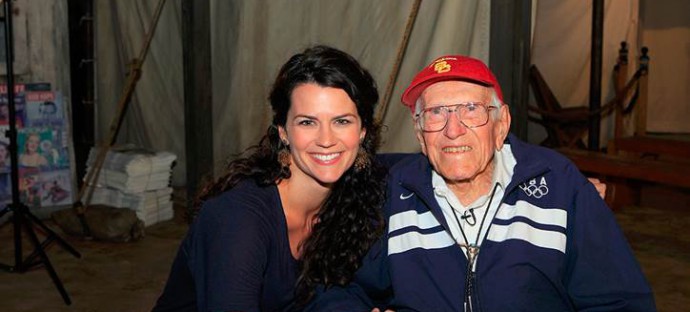 Louis Zamperini Honored in the Rose Bowl
Louis Zamperini's name has been in the news more and more over the past few months. First, with his passing at the age of 97 in July; then with the release of the movie Unbroken based on the book about his life. I had the privilege of meeting Louis – who became a friend of my grandfather's after coming to his Los Angeles Crusade in 1949 and giving his life to Christ – in 2011 when he visited the Billy Graham Library for a book signing.
The movie Unbroken leaves off at the time Louis met Daddy Bill, but the BGEA produced a 30-minute program that finishes the story in Louis' own words.
I encourage you to watch Louis Zamperini: Captured by Grace. It will air Jan. 1, at 7 p.m. ET on FOX News.
Also, it was announced back in the spring that Louis Zamperini had been picked to be the Grand Marshal for the 2015 Tournament of Roses Parade for his inspiring story – the theme of the parade. The parade is continuing to uphold this designation of Louis posthumously. Right behind his family in the parade will be the City of Torrance float "Louis Zamperini – A Life Well Run" where my brother, Will, will be representing our grandfather and the life-changing moment that Louis had at his Crusade. The parade is broadcast live beginning at 8 a.m. PST (local stations may vary). Watch for Will!