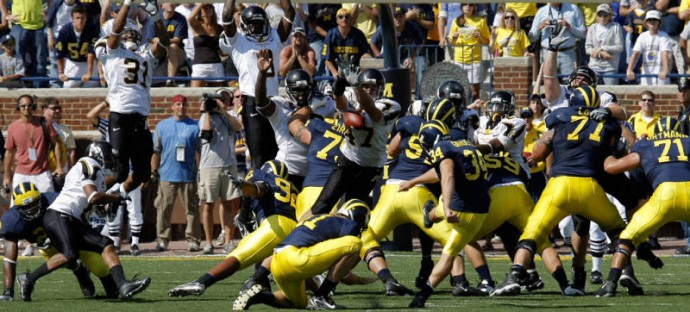 The Block Heard Around the World
I didn't realize it has been four years since that day. So, thanks to friends on facebook for the reminder.
Four years ago today, I was standing in the Big House. Appalachian State University beat Michigan, in one of the biggest upsets in college football history. Little did I know that was a day that would change Corey's life. I still get chills when I watch the video of him blocking that final field goal.
In honor of college football starting this week, I thought I would share it with you.
Oh man, God has been good!