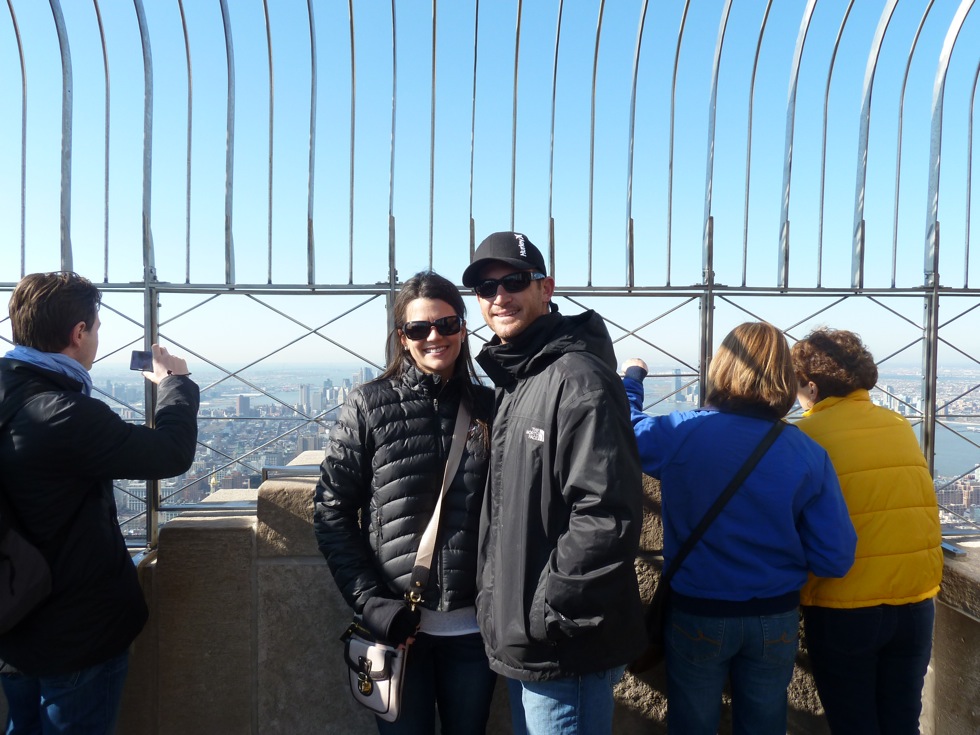 Two Checks Please!
While in New York last week, I had a chance to check two items off "My List." And the best part about it was, Corey got to go with me! This was Corey's first time to the Big Apple. So, we played complete tourist roles; yes, we even had matching jackets. And under those matching jackets, we had two more matching jackets. That would be credited to my mom for giving us the same presents!
First- The Empire State Building 4/6/11
Second- Statue of Liberty 4/7/11
The next check off "My List," was the Statue of Liberty.  It was a cold day, but the good news, it didn't rain. Praise the good Lord!
A funny side story from this day- we met some Texan women while in line, and we hit it off with them immediatley.  I called them my new Texas peeps.  Well, we waited two hours in line and  got to the very front and realized people were pulling out tickets. What!?! We thought we bought tickets when we got up front, and so did our Texas peeps.  While Corey stood post with two of the ladies in the front of the line, one lady and I fought the line all the way to the end, ran and got tickets, then fought the line all the way back, as people were yelling at us. So, if you go to the Statue of Liberty, BUY YOUR TICKETS BEFORE THE LINE!
Sorry the pictures are small.  I am not sure why they are turning out this way.
Remember those matching coats I mentioned? They basically scream WE ARE TOURIST!
On the boat to Liberty Island! We were freezing!
Our new Texas peeps we met in  line.
It is pretty incredible to stand at the bottom of The Statue of Liberty.
"Sam Sam where are you? Its time to clean out the White House attic!" Yes, I remember my opening line of my second grade play. I was the lead role as The Statue of Liberty.  I still remember my pose.
Empire State Building-CHECK
Statue of Liberty-CHECK